Venue
Meeting
International Workshop on Data Mining in Bioinformatics will take place in Belgrade, Serbia, on June 26-28th, 2012:
Ilija M. Kolarac Foundation, Small Hall
Address: Studentski Trg 5, 1st floor

Day One - Opening Ceremony and Morning Session

University of Belgrade - School of Physical Chemistry, Room 368
Address: Studentski Trg 16, ground floor, Entrance C

Day One - Afternoon Session
Days Two and Three

University of Belgrade - School of Mathematics, Room 718
Address: Studentski Trg 16, 4th floor, Entrances A and B
The meeting venues are located in the central part of Belgrade, in the vicinity of many cultural, historical, social and entertainment sites.
Please check the city map.
Here is the plan of the Sciences Building (addr: Studentski trg 16), where School of Mathematics and School of Physical Chemistry are located: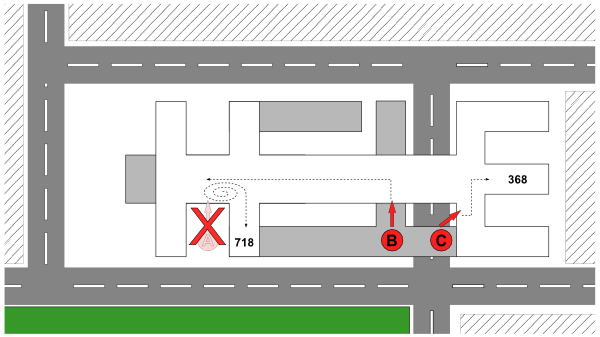 Accomodation
Participants accomodation is planned in The Palace Hotel. The hotel is just three hundred meters away.
Belgrade
Belgrade is one of the most interesting cities in South East Europe. More than two thousand years of history and dynamic modern life combine in a fascinating manner.
Tourist Organization of Belgrade is a nice source of information on interesting places and events:
Another source is National Tourism Organisation of Serbia:
Other web sites:
Map